Standard Business Card
Rounded Corner Business Card
Matt Lamination Business Card
Gloss Lamination Business Card
Spot UV Business Card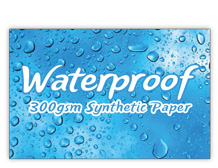 Waterproof Business Card
Double Thickness Business Card
Extra Thickness Business Card
Magnetic Business Card
Embossed Business Card
Foil Blocking Business Card
Plastic Business Card
Thermo (raised ink) Business Cards
Integral Business Cards
Creating the Right Impression
Business Cards are often one of the first things that a potential customer might see at a meeting, exhibition or business networking event. They can help as an aid to remembering names and company details at the time as well as being an excellent method for getting people to take your details away with them for future use.
In Japan, the business card or 'meishi' forms the central element in the formal exchange 'Meishi Kokan' at the beginning of all meetings and this ritual reflects the respect that you place in each other and their organisations, getting it wrong can ruin your chances of doing any business!
A Range of Print Choices
There are a number of different ways to produce business cards depending on the time scale, design, budget and use. If you are looking for a quick, cheap solution for one or two people, then your best option would be to have a digital business card. These can be produced very quickly on a range of boards and can be printed in black or multi-colour.
For those companies that order a number of cards at the same time for their staff or have particular spot colours in the logo, litho printing can be a more cost effective method with each additional staff members set of cards bringing the unit cost down.
For the greatest savings it is often best to print 4, 10 or 20 names at a time. Alternatively if certain individuals require more cards than others you can double up on that person's name, for example by ordering 250 cards for 2 members of staff and 500 cards for the third.
It is important however to consider how you will order cards in the future as getting this right can save you a lot of money whilst getting it wrong can be costly.
Common Business Card Sizes
The most popular size for a business card in Europe is 85mm x 55mm. This is no accident as it is the same size as your credit card and therefore can easily be kept in a wallet or business card holder. You can of course have any size of card you wish and they can be landscape or portrait in orientation, however different countries around the world have their own standard sizes:
Japan: 91mm x 55mm
Australia, New Zealand: 90mm x 55mm
China: 90mm x 54mm
Czech Republic, Hungary: 90mm x 50mm
America: 89mm x 51mm
Board Choices
Business cards need to feel good quality when handled as they create a crucial first impression. We therefore recommend a minimum of 300gsm in board weight but for a superior card that feels rigid in the hand we often use board weights of 400gsm for maximum impact.
The most popular card that we use is called 'Ivory Board'; this does not refer to its colour but rather the very smooth finish. Other popular boards that you can chose include uncoated, gloss, matt or silk, or any of the many specialist boards that are available and that our Customer Services team would be pleased to provide you with samples.
10 Things to Include on a Business Card
Name of the Individual
Business or Organisation Name
Company Address
Company Phone Number
Website Address
Company Logo & Strap Line
Individuals Direct Dial Telephone Number
Individuals Email Address
Individuals Job Title and Qualifications
List of Products and Services (often printed on the reverse)
Multi Use
Many features can be incorporated into a business card; it doesn't have to be just your personal details. They can be turned into mini brochures by designing them as a 4 page little book with personal details on the front and product details inside. You can also use them as an appointment card either foldes or just by adding space to write in dates and times on the reverse.
Other popular uses for cards printed in the common business card sizes are loyalty cards, discount cards, admission tickets, mini calendars, product tags, or even book marks.
Finishes
As your business card is so versatile and widely used to promote your business you can increase their impact with specialist finishes to help provide a lasting impression. These special finishes can be used on their own or combined to enhance the visual and tactile impact on the recipient.
Special business card finishes can include:
Gloss or matt lamination
Spot UV and Die cut shapes
Rounded corners
Folding
Blind embossing and traditional embossing to create a 3D effect
Thermography which provides a raised text or logo finish
Magnetic backing turning your business card into a magnet to be attached to a filing cabinet or other metal surface